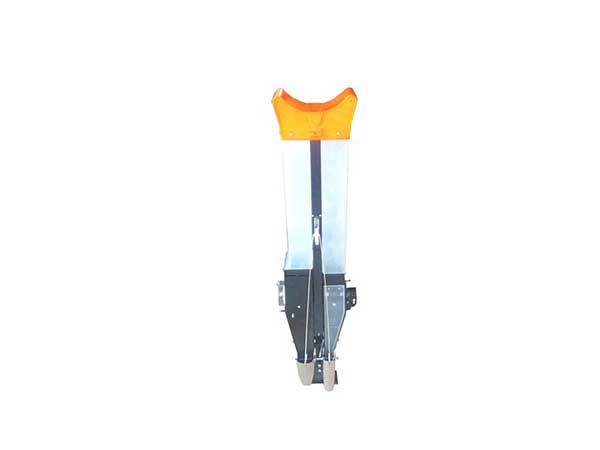 2BD-1 JS type corn planter was used on loosen ground, it can finish sowing corn seeds fertilizing simultaneously, sow only one corn seed in each hole.
The corn planter can sow the seeds into different depth according to the different seeds soil moisture, the concrete operation method is to unscrew the regulating screws, take down the depth adjuster change its position, then screw down the regulating screws when the depth adjuster is the appropriate position.
There are six seed-metering wheels which have the different sizes of eye socket, the operator can choose the appropriate seed-metering wheel according to the size of seeds
There is a ruler on the portable planter which used to measure the distance of plants, the operator only need to extract the rule adjust the sowing distance.
The method of adjusting the fertilizing amount is to change the volume of fertilizer cavity, the specific steps are unscrewing the butterfly bolt on the fertilizing shaft head firstly, change the position of plug in fertilizing shaft secondly, the last step is to screw down the butterfly bolt.